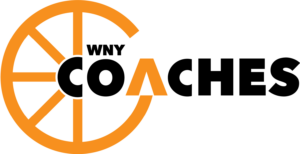 An Integrated Effort Connecting Coaches to Research, Resources, Training and Education.
Research
We have curated and compiled the latest research related to sport psychology, athletic performance, team dynamics, and more.
Resources
We've compiled and organized a database of trusted resources to help guide and educate coaches at all levels across all disciplines.
Training & Education
Stay up-to-date on the latest coaching techniques, strategies, and modalities with our training sessions developed and administered by coaches, for coaches.
Why Become a Coach?
Stay in the GAME!
Coaching is the next best thing to playing the sport you love. Staying competitive and giving back. As a coach you have the privilege to help shape the lives of our young through a positive and productive sport experience.
Who Is WNY Coaching For?
WNY Coaches is a collaborative effort offering Coaching Education involving traditional coaching principles and acknowledging a paradigm shift including sport psychology tools. For coaches on all levels fostering impactful influence on the whole person, WNY Coaches is a tremendous training resource.
Chalk Talk
Conversations about coaching